Tidewalker Australian Terriers - Puppies
We breed occasionally, contact Caren at Tidewalker and stay in touch – that is the best way to be aware of our puppy plans 
Litter of two puppies arrived Jan 9 2020 and a 2nd litter Sept 9, 2020 of 5 puppies
Pictures below.
Some Photos of
Drummer X Rain's Litter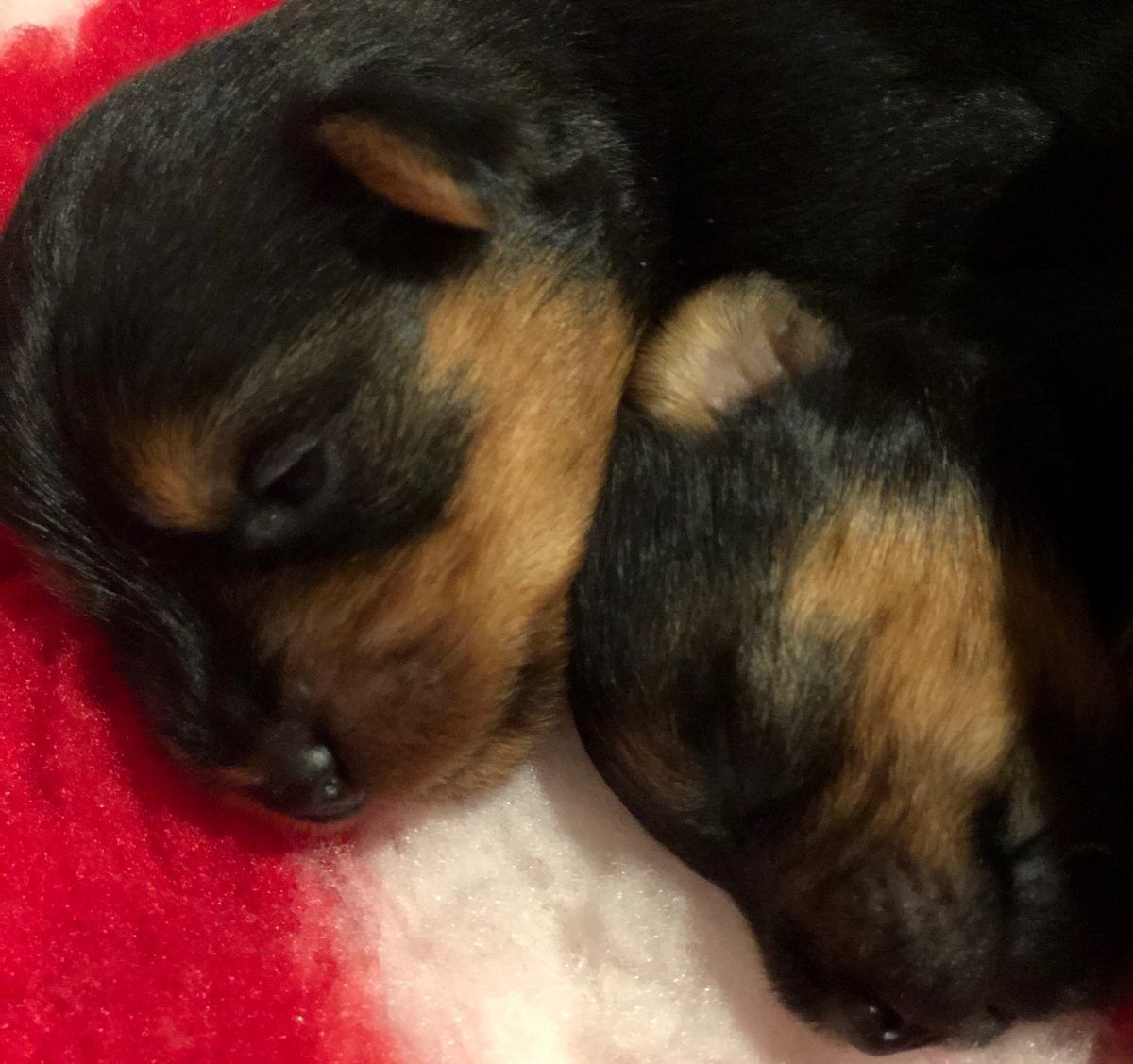 The phase "A big dog in a small package" is certainly true of Australian terriers. Our Aussies have Spirit, are Courageous, Rambunctious and Aware. They need human attention, walks or activities daily and fun! Positive re-inforcement Dog Training through until at least age two or three years of age will result in a well balanced dog that you can live with.  BTW we have also found our Aussies are both Devoted and very Snuggly.
Puppies are raised in our home with love and attention through out their time with us, they become socialized around our family and everyday activities. We take them on outings by six weeks of age or sooner to get used to the car, people, noises, new experiences so that heading to your home will just been another adventure. 
Every puppy comes with a contract, the first (of several) Parvo/distemper inoculation, personal health file, CKC Registration & microchip implant,  grooming tips, crate, mat, leash, food to start off with and a binder of training and health tips along with a grab bag of goodies. 
If you are interested in an Australian Terrier puppy, please email us with your name, where you live, what experience you have and  request our Puppy Questionnaire. Email: caren@tidewalker.ca or call 250-655-8868.
If you are interested in the way we do things, come visit and think about putting your name on our waiting list.
Please stay in touch – to hear about our Future Plans.
Some Photos of
Our Puppies